Welcome to Prayer and Fasting 2020
Week four
22-31

October

2020
Prayer and Fasting october 2020
Week 4 - 22 Oct to 31 Oct
Our thoughts and prayers this week are on mission, both here and in other countries. We will pray for those who labour for God to bring others to Jesus, particularly those who have given up other, maybe more lucrative jobs, to serve the King. We will finish the month with prayer for those in authority and the difficulties faced in modern society and the work of our church in our community.
22 Oct - A Prayer for our Pastor
"Lord, we pray for Ian, that he will have and will hold onto his joy in You in spite of everything he has to deal with in ministry. That he will have the wisdom in every situation. That he will be refreshed, restored, recharged, rested, renewed, and rejuvenated. We ask that You will go before him in his daily walk. Guard him, keep him and surround him and his family with Your love and protection. In Jesus' Name."
Pray for: Yemen (8) and Sudan (7)
23 and 24 Oct - "I urge, then, first of all, that petitions, prayers, intercession and thanksgiving be made for all people. For kings and all those in authority, that we may live peaceful and quiet lives in all godliness and holiness. This is good, and pleases God our Saviour, who wants all people to be saved and to come to a knowledge of the truth." (I Timothy 2:1)
Pray for: Eritrea (6) and Pakistan (5)
24 and 25 Oct - Those serving the Lord in mission, like our young friend Daniel Brooks in Croatia and our dear brother Ezekiel and our sister Brenda with the Yanomami people in Brazil, can often feel as though they've sown much with a little harvest. Pray for their strength and endurance to run the race — that the Lord would remind them He is working deep in hearts even when it seems like nothing is happening.
"Those who hope in the Lord will renew their strength. They will soar on wings like eagles; they will run and not grow weary, they will walk and not be faint." (Isaiah 40:31)
Pray for: Libya (4) and Somalia (3)
26 Oct to 31 Oct Praying for our community
It is vital that we understand that for us to pray for our community, we need God to truly give us a burden for it. In a mixed community that is fairly fragmented, we find a great number of people with both physical and financial needs, let alone the spiritual desolation that is all too evident. This has to be more than a superficial concern! We need to ask God to break our hearts for the lost who live in the area God has called us, Turning Point Church, to serve. Pray for God to cause to us see the darkness of the lost state of the people of our community. That we would have wisdom in how to serve them, and for us to have the tenacity to keep on serving, loving and witnessing. Let's keep on praying for them all…
Pray for: Afghanistan (2) and North Korea (1)
​
Community Prayers...
​
Serving those who are homeless across the areas that we serve as a church.
Addicted and recovering people
Pray for all who are involved in the leadership and work of the church - that each person feels respected for what they do. That they will know that there is no hierarchy before the Lord - we are all part of the one body and we do not function as we should without each other. Give praise that God has raised up those willing to serve.
Pray for each of our teams - Set up, Welcome, Music, Catering etc
Pray for the Men's and Women's Ministry
Pray for our meetings together - pray that we will each be faithful in gathering together on Sundays and during the week. That we will come looking to contribute, even if that is just by being there. Pray that God would strengthen us, and add to our number. Pray also for those who have been attending irregularly, that God will bring them back into the glorious fellowship of God's people.
Pray for wisdom in growing as individuals and as a body. - so that we see people released into serving Jesus; that more people meet Jesus and become active members in His Church. Pray that God gives the resources and the clarity for the future planting of new churches in His timing!
Pray for finance - that God will provide all that we need for His work
Pray for our programme of teaching, learning and discipleship - all leading to spiritual growth
"Finally, my brethren, be strong in the Lord, and in the power of his might. Put on the whole armour of God, that ye may be able to stand against the wiles of the devil. For we wrestle not against flesh and blood, but against principalities, against powers, against the rulers of the darkness of this world, against spiritual wickedness in high places." (Ephesians 6:10-12)
​
This is another of our Prayer and Fasting months and you are invited to join with us and we engage in earnest prayer for the people of our community.
​
As well as continuing prayer anf fasting throughout the month the events shown below will continue to be part of our programme in addition to our Sunday morning services.
Rejoice always, pray without ceasing, give thanks in all circumstances; for this is the will of God in Christ Jesus for you.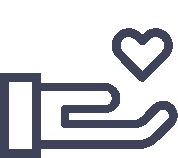 Rejoice always, pray without ceasing, give thanks in all circumstances; for this is the will of God in Christ Jesus for you.
1 Thessalonians 5:16-18
English Standard Version (ESV)