Welcome to Prayer and Fasting 2020
Prayer and Fasting may 2020
A Prayer Schedule for Fasting
May 2020
Week 4 - 22nd May to 28th May - Persecution Worldwide
The church is alive. The church is active. The church is growing. And that's why the church is persecuted. Our sources for news and prayer this week have been taken from the following Christian organisations - Open Doors, Release International, Barnabas Fund, Christian Solidarity Worldwide, Christians in Crisis International Ministry.
Millions of Christians face persecution every day. They are beaten, jailed, forced to flee their homes, sometimes even killed for their faith. This week we turn our attention and our prayers for those Christians all over the world who suffer persecution of all kinds for their faith in Jesus.
"The Christian, however, must bear the burden of a brother. He must suffer and endure the brother. It is only when he is a burden that another person is really a brother and not merely an object to be manipulated. The burden of men was so heavy for God Himself that He had to endure the Cross. God verily bore the burden of men in the body of Jesus Christ. But He bore them as a mother carries her child, as a shepherd enfolds the lost lamb that has been found. God took men upon Himself and they weighted Him to the ground, but God remained with them and they with God. In bearing with men God maintained fellowship with them. It was the law of Christ that was fulfilled in the Cross. And Christians must share in this law."
(Dietrich Bonhoeffer, "Life Together")
22nd May – Under attack
Because much of the New Testament was written to persecuted believers, it is filled with examples of how to pray for our brothers and sisters under attack.
Pray that persecuted believers would know the hope God gives (Ephesians 1:18-23). "For this reason, because I have heard of your faith in the Lord Jesus and your love towards all the saints, I do not cease to give thanks for you, remembering you in my prayers, that the God of our Lord Jesus Christ, the Father of glory, may give you a spirit of wisdom and of revelation in the knowledge of him, having the eyes of your hearts enlightened, that you may know what is the hope to which he has called you, what are the riches of his glorious inheritance in the saints, and what is the immeasurable greatness of his power towards us who believe, according to the working of his great might that he worked in Christ when he raised him from the dead and seated him at his right hand in the heavenly places, far above all rule and authority and power and dominion, and above every name that is named, not only in this age but also in the one to come. And he put all things under his feet and gave him as head over all things to the church, which is his body, the fullness of him who fills all in all.
Pray that the Holy Spirit would strengthen them (Ephesians 3:14-16). Use this as the basis of your prayer. "For this reason I bow my knees before the Father, from whom every family in heaven and on earth is named, that according to the riches of his glory he may grant you to be strengthened with power through his Spirit in your inner being."
​
23rd May - God's chosen ones
This is what we as believers in the Lord Jesus Christ are admonished to do - "Put on then, as God's chosen ones, holy and beloved, compassionate hearts, kindness, humility, meekness, and patience, bearing with one another and, if one has a complaint against another, forgiving each other; as the Lord has forgiven you, so you also must forgive. And above all these put on love, which binds everything together in perfect harmony. And let the peace of Christ rule in your hearts, to which indeed you were called in one body. And be thankful." (Colossians 3:12-15)
This should be easy for us in our comfortable society. And yet we remain nation of complainers. Consider our persecuted brothers and sisters in Christ and bring them to the forefront of your thoughts and prayers today
Pray that they would know how much God loves them, pray the prayer of Ephesians 3:17 "So that Christ may dwell in your hearts through faith—that you, being rooted and grounded in love, may have strength to comprehend with all the saints what is the breadth and length and height and depth, and to know the love of Christ that surpasses knowledge, that you may be filled with all the fullness of God."
​
24th May – The realisation
Right now over 200 million people face persecution for believing in Jesus and 60% of those people are children, according to Christians in Crisis International Ministry, a prayer advocacy ministry for persecuted believers.
​
Sara (not her real name) knows first hand what it is like to be persecuted. The week before Sara and her husband planned to open a Bible School, 4 men attacked their family with metal hatchets. Because of the attacks, Sara had 3 skull fractures, a punctured eardrum, internal bleeding and needed stitches badly.
"Before the attacks, I considered myself sensitive to the persecuted church," Sara said. "But then I woke up one night and I was one." The experience strengthened Sara's resolve to support those suffering for their faith.
​
Pray that they, in the midst of their suffering, would know how to share the gospel; as we see in Ephesians 6:18-20. "Praying at all times in the Spirit, with all prayer and supplication. To that end keep alert with all perseverance, making supplication for all the saints, and also for me, that words may be given to me in opening my mouth boldly to proclaim the mystery of the gospel."
"We pray that persecuted believers would continue to fearlessly tell others about Jesus."
25th May – In slavery for Christ
Leah Sharibu was the sole Christian among 110 schoolgirls abducted by the Islamic State West African Province (ISWAP) faction of Boko Haram from their school in Dapchi, Yobe state on 19 February 2018. While her surviving classmates returned a month later following government negotiations, she was denied her freedom for refusing to convert as a precondition for release.
Ms Sharibu has been in captivity ever since. In February, her mother Rebecca Sharibu joined a protest outside the Nigerian High Commission in London to mark the second anniversary of her daughter's abduction. She delivered a petition with 12,132 signatures to the High Commission, calling on the Nigerian government to take action to secure Leah's release.
​
"For the third time Leah is marking her birthday (14th May) as a captive. This brave girl is an example to all of us as she continues to stay true to her Christian faith and refuses to renounce her faith. We continue to call on the Nigerian government to do everything in its power to secure her swift release, and that of other captives held by both Boko Haram factions, including the remaining Chibok girls. We also urge the international community to raise her case with Nigeria at every opportunity and to offer assistance to counter the continuing threat posed by armed non-state actors in the country." (Mervyn Thomas, CSW)
"Lord, I pray for Leah and others like her across the world, held in slavery because she refuses to renounce the name of Jesus. We pray for the quiet realisation in her spirit that the Comforter is with her and also with her mother, Rebecca, as she waits. We earnestly beseech you to enable her release. In Jesus name."
26th May - Worldwide oppression
​
The persecution of Christians is getting more severe than ever, affecting increasing numbers of believers around the world. A staggering 260 million Christians in the top 50 countries on the Open Doors World Watch List face high or extreme levels of persecution for their faith: Last year it was 245 million. And Open Doors estimates that there are another 50 million Christians facing high levels of persecution in a further 23 countries outside the top 50. This includes Mexico, Chad and the Democratic Republic of Congo.
​
Of the top 50, 45 countries have been designated 'extreme' or 'very high', in terms of the levels of persecution Christians face. That's five more than last year.
We will be looking at the Watch List at next Monday' prayer meeting - today pray for brothers and sisters in the worst 10 nations:- 1. North Korea 2. Afghanistan 3. Somalia 4. Libya 5. Pakistan 6. Eritrea 7. Sudan 8. Yemen 9. Iran 10. India.
​
"Lord God, Be with all those who are treated unfairly because they follow You. We pray for the second-class citizens, those who are seated at the back of the class and pushed to the back of the queue; all who are denied education, justice or rights. Hear the cry of those whose complaints go unheard, whose applications go unread, who are deliberately marginalised and misunderstood because they are Christians. Be with those who bear the crushing weight of laws, rules and regulations designed to make their lives hard and the expression of their faith impossible. Transform their anger and frustration into the energy they need to serve Your purposes. Help them to forgive those who mistreat them, to love those who are 'just doing their jobs' and to witness to those who pretend not to hear. Help us to walk alongside them, to speak up for them, support them, and to do all we can to help them flourish. Lord God, may Your kingdom come, Amen
​
27th May – Life in North Korea
​
In North Korea persecution is led by the state which sees Christians as hostile elements that have to be eradicated. Due to constant indoctrination, neighbours and family members, including children, are highly watchful and report anything suspicious to the authorities. If Christians are discovered, they are deported to labour camps as political criminals or killed on the spot; their families share their fate. Meeting for worship is almost impossible, so is done in utmost secrecy. The churches shown to visitors in Pyongyang serve mere propaganda purposes.
"Lord God, Lord of all power and might, We pray for those who feel powerless and weak: those running on empty, the exhausted and the scared, They have nothing left, Lord. They have given everything. So fill them, we ask, with Your power: give strength to those who have no strength left, give hope to those who feel the situation is hopeless, give the victory to those who feel that everything is lost. Send them more of Your Spirit, Lord. Be present in such a powerful way, that weakness turns to strength, defeat turns to victory, despair becomes hope, and the darkness is flooded with light. May Your treasure be found in these jars of clay, may they rise like eagles, and shine like stars. Lord God, may Your kingdom come, Amen."
28th May - Prayer for the Persecuted
Persecution is defined as "any hostility experienced as a result of one's identification with Christ." Hostility, of course, takes many forms, from insults and abuse, to discrimination in education and the workplace, to outright violence. Open Doors researchers characterise the different types as 'smash' and 'squeeze'. When it comes to killing off people's faith, we might say it's the difference between being beaten to death and being suffocated. Christians are 'smashed' through violence or aggression – rapes, kidnappings, forcible evictions, killings and church burnings. This kind of persecution is most visible to the outside world. But the majority of persecuted Christians are being 'squeezed' to death. They live in societies where everything is against them – the law, the government, the media, even their own families.
A PRAYER FOR THE PERSECUTED "Lord Jesus, Thank You that You lived on earth as one of us. You know what it is to live in a country under occupation, to be singled out, slandered, treated with scorn. You know what it is to be surrounded by mobs: ridiculed, mocked, arrested, beaten, condemned without cause, and executed for no crime. We pray for all of our brothers and sisters who share those experiences, the spat upon and abused, the falsely accused, those who are mistreated because they follow You, those who endure the pain and suffer in silence. May they have Your peace in their hearts, may they act with Your courage, speak with Your wisdom, respond with Your forgiveness, and love with Your love. And may all those who have obeyed Your command to carry their cross know that You are with them, wherever they go. Lord Jesus"
This is another of our Prayer and Fasting months and you are invited to join with us and we engage in earnest prayer for the people of our community.
​
As well as continuing prayer anf fasting throughout the month the events shown below will continue to be part of our programme in addition to our Sunday morning services.
Half night of prayer 8 -12 PM
Meet for prayer 7.30 - 9.00 PM
School of Theology Online
7.30 - 9.00 PM
Rejoice always, pray without ceasing, give thanks in all circumstances; for this is the will of God in Christ Jesus for you.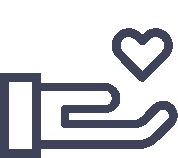 Rejoice always, pray without ceasing, give thanks in all circumstances; for this is the will of God in Christ Jesus for you.
1 Thessalonians 5:16-18
English Standard Version (ESV)