Welcome to Prayer and Fasting 2020
Week Two
8-14 October 2020
Prayer and Fasting October 2020
Week 2 - 8th October to 14th October
​
Once we understand and give our life over to Jesus, we are not only considered followers of Jesus Christ but are expected to spread the gospel and disciple to others. We can do this by sharing our testimonies, inspiring scripture, past experiences, helping others, and most importantly loving others unconditionally as Jesus did.
8 Oct - "Go therefore and make disciples of all nations, baptising them in the name of the Father and of the Son and of the Holy Spirit, teaching them to observe all that I have commanded you. And behold, I am with you always, to the end of the age." (Matthew 28:19-20)
​
Pray for: Turkey (36) and Kazakhstan (35)
9 Oct - "If the world hates you, know that it has hated me before it hated you. If you were of the world, the world would love you as its own; but because you are not of the world, but I chose you out of the world, therefore the world hates you. "(John 15:18-19)
​
Pray for: Tunisia (34) and Jordan (33)
​
10 Oct - "He said to him the third time, 'Simon, son of John, do you love me?' Peter was grieved because he said to him the third time,'Do you love me?' and he said to him, 'Lord, you know everything; you know that I love you.' Jesus said to him, "'Feed my sheep.'" (John 21:17)
​
Pray for: Nepal (32) and Tajikistan (31)
11 Oct - "And he said to them, 'Follow me, and I will make you fishers of men.'" (Matt 4:19)
This verse assures us that Jesus Himself will give us the ability and strength to become "fishers of men."
Jesus said, "Ask, and it will be given to you; seek, and you will find; knock, and it will be opened to you. For everyone who asks receives, and the one who seeks finds, and to the one who knocks it will be opened." (Matt 7:7-8)
Pray for: Sri Lanka (30) and Mali (29)
12 Oct - If we understand and follow Jesus's teachings, we won't be overcome by the darkness in this world. That light will also attract those who are lost in the dark and seek freedom from their sin.
"Again Jesus spoke to them, saying, 'I am the light of the world. Whoever follows me will not walk in darkness, but will have the light of life.'" (John 8:12)
Pray for: Burkina Faso (28) and Qatar (27)
13 Oct - When we become disciples of Jesus we are expected to not only grow in our faith but to extend that knowledge to others. Here we read 2 Timothy 2:1-3 where Paul writes to Timothy to continue his exact teachings to others so they too can spread the Gospel.
"You then, my child, be strengthened by the grace that is in Christ Jesus, and what you have heard from me in the presence of many witnesses entrust to faithful men who will be able to teach others also. Share in suffering as a good soldier of Christ Jesus." 2 Timothy 2:1-3)
​
Pray for: Morocco (26) and Central African Republic (25)
14 Oct - Discipleship is something we are called to do when we decide to follow Jesus. It will be a challenging journey but the fact that we have the opportunity to share the most important and hope-filled news with those all around us is exhilarating! We truly have the ability to change someone's life!
"If anyone serves me, he must follow me; and where I am, there will my servant be also. If anyone serves me, the Father will honour him." (John 12:26)
​
Pray for: Mauretania (24) and China (23)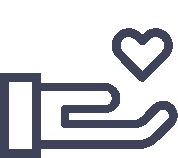 Rejoice always, pray without ceasing, give thanks in all circumstances; for this is the will of God in Christ Jesus for you.
1 Thessalonians 5:16-18
English Standard Version (ESV)