Welcome to Prayer and Fasting 2020
Prayer and Fasting may 2020
Week 2 - 8th May to 14th May
As we respond to the majesty, love and grace of God on which we concentrated in Week 1, we move on to our response as individuals and as a church. We read from Ephesians 6:1 "I therefore, a prisoner for the Lord, urge you to walk in a manner worthy of the calling to which you have been called." We are going through one of the most challenging times of recent years and even though our lives are restricted our "walk" should be worthy. Our prayers this week will seek to assure us of our place in God's family and on the responsible people He wants us to be.
8th May - Our True Identity - Day 8
Let's begin by affirming our faith - that through the sacrificial love of Jesus we have the Holy Spirit within us and we are assured of eternal salvation. As we read in Psalm 116 "I love the Lord, for he heard my voice; he heard my cry for mercy. Because He turned His ear to me. I will call on Him as long as I live." So our identity is in Christ;
"I am chosen of God, holy and dearly loved." (Colossians 3:12)
"I am established, anointed, and sealed by God." (2 Corinthians 1:21)
"Lord, I pray that You would unlock my heart that I might be fully alive to my true identity in You. Give me clear revelation to see myself the way You see me. Help me to stand in Your truth against all enemy attacks and guard my heart with all vigilance."
9th May - Knowing Who We Are in Him - Day 9
If we want to fulfil our calling and purpose in life, we must know who we are in Christ. Knowing our Father's love and care is absolutely essential. We must have the firm assurance of His love in us because we are called to spread the good news of the Father's love through Christ to a lost and dying world. We know the love of God personally. And increasingly as we remain rooted in Him…
"…that Christ may dwell in your hearts through faith—that you, being rooted and grounded in love" (Ephesians 3:17)
"Lord, help me to live a fruitful life now and overflow with Your love to others. Give me greater authority in my prayer life. I want to know You on a deeper level, and I want nothing to hinder my relationship with You. In Jesus Name."
10th May- Pray intentionally, live intentionally, speak intentionally - Day 10
God's life and resurrection power are in His Word. Our mission is to carry the healing and delivering power of His Gospel. Our task as God's people is to take the Gospel into the part of the world where God wants us to be.
"With the mighty deeds of the Lord God I will come; I will remind them of your righteousness, yours alone.O God, from my youth you have taught me and I still proclaim your wondrous deeds." (Psalm 71:16,17)
Today's prayer is to help us to move deeper into God's calling to speak words of life to others. Pray this together with others in our church family…
"Lord, I ask that You change my heart and build my life to enable me to be part of the mission of this church family as we seek to serve you in our community. I need to be braver and bolder. I want to be intentional. So, Holy Spirit fill me with wisdom of what to say and the courage to say it. Show me the fears that are hindering my boldness and help me to leave them in the past. Make me willing to speak the truth in love."
11th May - Prayer for the outworking of our faith. - Day 11
"Most of the church has plugged into the relational side of prayer, enjoying communication with their heavenly Father. To foster a multiplication movement and bring in the harvest, we must tune in more intentionally to the working side of prayer" (Bob Logan)
And Jesus came and said to them, "All authority in heaven and on earth has been given to me. Go therefore and make disciples of all nations, baptising them in the name of the Father and of the Son and of the Holy Spirit, teaching them to observe all that I have commanded you. And behold, I am with you always, to the end of the age."(Matthew 28:18-20)
"Lord, we pray for every member of our church that we all might be properly equipped to serve You as workers in our community. Help us to be in constant prayer for each other and for the unsaved people around us that we might be fully aware of the opportunities that You bring to witness for You. Lord, I want to be used by You to 'make disciples' that I may honour Your name and bring others to know the joy of Your salvation. In Jesus name. Amen"
12th May - The essence of any church is its mission - Day 12
The essence of God's mission is extravagant love, which Jesus Christ communicated and displayed for us on the cross. Let us not therefore, as a church, lose sight of what we are all about. May we not get focussed primarily on our own fellowship and feeding, becoming insular and inward-looking but rather of the need for salvation of the multitude of lost souls around us. The verses from John 4 remind us of this…
Jesus said to them, "My food is to do the will of him who sent me and to accomplish his work. Do you not say, 'There are yet four months, then comes the harvest'? Look, I tell you, lift up your eyes, and see that the fields are white for harvest. Already the one who reaps is receiving wages and gathering fruit for eternal life, so that sower and reaper may rejoice together. For here the saying holds true, 'One sows and another reaps.' I sent you to reap that for which you did not labour. Others have laboured, and you have entered into their labour." (John 4:34-38)
"Lord, may the heart and behaviour of our church and of each of us be such that we learn to build intentional relationships with people in our community who aren't yet Christians. WE ask for the power of Your Holy Spirit to touch the hearts of our neighbours and for us to be prepared to lead them to You."
HALF NIGHT OF PRAYER THIS WEEK FRIDAY 15TH 7.30 - 9.30 pm
13th May - Speaking the Word - Day 13
Our witness will have more power and a greater anointing when our everyday life is filled with words that uplift and bring grace to others. If we are to be a missional church, then our behaviour, both private and collectively, must be under the power of the Holy Spirit. Remember that Jesus said just before his ascension…
"… you will receive power when the Holy Spirit comes on you; and you will be My witnesses in Jerusalem, and in all Judea and Samaria, and to the ends of the earth." (Acts 1:8)
"Dear Lord, I need Your power to guard my tongue and to help me to think before I speak. Father, I need you to help me to know what to say that will be helpful in building others up and bringing them the words of life. Help me, by the power of Your Holy Spirit, to boldly speak out the Words of Life, so that I may lead others to Christ. In His Name."
14th May - Everyday mission - Day 14
That we would understand that lost people are not the enemy, but instead the objects of the Father's heart. So, they should be the objects of ours too. That we would join the Father as He sets out to find His lost sheep, search for His lost coin, and look desperately down the road for His prodigal son. Life and resurrection power are in His Word. We have a mission to carry the healing and delivering power of His life.
"For the Son of Man came to seek and to save the lost." (Luke 19:10)
Today's prayer is to help us to move deeper into God's calling to speak words of life to others.
"Lord, please make us aware, by Your divine power, of the need of salvation to those around us. Help us to live gracefully so that we show You living in us as individuals and as Your church. Help us to be bold in reaching out and help us to be gentle and loving in the way we bring the Gospel to those around us. We look to You, our Father, and the power of Your Holy Spirit working through us. Amen"
This is another of our Prayer and Fasting months and you are invited to join with us and we engage in earnest prayer for the people of our community.
​
As well as continuing prayer anf fasting throughout the month the events shown below will continue to be part of our programme in addition to our Sunday morning services.
Half night of prayer 8 -12 PM
Meet for prayer 7.30 - 9.00 PM
School of Theology Online
7.30 - 9.00 PM
Rejoice always, pray without ceasing, give thanks in all circumstances; for this is the will of God in Christ Jesus for you.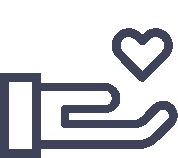 Rejoice always, pray without ceasing, give thanks in all circumstances; for this is the will of God in Christ Jesus for you.
1 Thessalonians 5:16-18
English Standard Version (ESV)